The ISPS Board is composed of five members who are elected by ballot, by the ISPS membership, every year. The ISPS Board is made up of people with a wide range of interests and experience, all of whom donate their time voluntarily, and all of whom are highly committed to the common aim of advancing education, training and knowledge of mental health professionals in the treatment and prevention of psychotic mental disorders for the public benefit.
Sue Belmore has had a diverse career, working in different countries enjoying the challenge of working alongside different cultures. Drawing on her own 'lived' experience of mental health challenges she has over the past 16 years held a number of leadership roles within the mental health sector. She currently consults across a range of organisations co- producing peer led strategies that support unique peer work forces.
Sue has extensive experience in capability building and leadership development. After leaving the position of Voices Vic manager she led the establishment of a lived experience peer workforce and framework for a leading multi-discipline clinical setting.
Sue's expertise is informed by her own lived experience combined with a foundation of tertiary education that includes a Master's in Counselling and a Bachelor of Business in Finance. Sue draws on her peer work experiences to continue to improve the sector's understanding of peer work and has a passion for mental health services that focus on people and their strengths.
Simone Farrelly
Membership Secretary
Simone is a Senior Clinical Psychologist who has worked in public mental health settings specialising in the treatment of psychosis both here and in the UK. She has also worked for many years in a research capacity, investigating and trialling innovative interventions for people experiencing psychosis. She is passionate about working alongside those with lived experience to promote psychological ways of understanding and working with psychotic experiences.
Tara Coppins
Communications
Tara is a Senior Clinical Psychologist with experience predominately within public mental health settings across Victoria and South Australia. Across her career she has worked within a variety of Hospital and Community positions. Through delivery of Individual and Group Therapy, Tara has worked with a range of individuals from those experiencing their First Episode of Psychosis to those who have experienced Psychosis for a number of years. She holds a strong sense of Hope and advocates for the value and benefits a broad range of evidence-based Psychological Interventions can offer.
Julia is a senior clinical psychologist who works in the public mental health sector in Victoria and is a strong advocate for increasing access to psychological therapy for people experiencing psychosis. She spends most of her time delivering group and individual therapy to people experiencing psychosis. Furthermore, through training and supervision, she builds skills within the mental health workforce to deliver psychological interventions for psychosis. Julia has a particular interest in Acceptance and Commitment Therapy for psychosis and is a researcher in this area.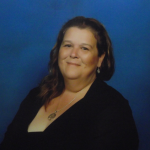 Amanda is a lived experience practitioner, who has worked in the Mental Health sector for over ten years. She has her own business Mental Health Recovery Training and Consultancy and is passionate about change and improvements in services, from her own previous experiences of psychosis. She is a published author and has been recognised for her work in Mental Health Peer Work as a National Peer Champion. Winner of the WA Mental Health Commission 2013 Good Outcomes award for Consumer Engagement and Participation she is also the founder of Recovery Rocks Community Inc; a Peer led and Run recovery community in Perth, WA. She is also an ambassador for the Australian Hearing Voices Network. Her areas of interest are Mental Health Recovery, the Peer Workforce, Lived Experience Education and Training and supporting alternative approaches to supporting people who experience trauma, extreme states, voice hearing, dissociation, and psychosis.